November – 2018: Kitchen and Bath Shop Is Now In Frederick, MD
Kitchen and Bath Shop has moved to Maryland by opening its first store in Frederick, starting a new chapter in its growing portfolio of one-stop remodeling stores. Maryland store is relatively larger than other stores in Virginia, offering more than a dozen displays of kitchens and a variety of kitchen, bathroom and closet brands.
Located right next to Starbucks, Subway and Fedex on W. Patrick Street, Kitchen and Bath Shop store in Maryland is aiming to hit over $3 million in sales next year.
"Frederick is one of the best towns to live in Maryland – not too far from the nation's capital and not too close to urban hotspots – and we are excited to serve Frederick and towns surrounding this beautiful city such as Mt. Airy, New Market and Urbana," the store manager highlighted.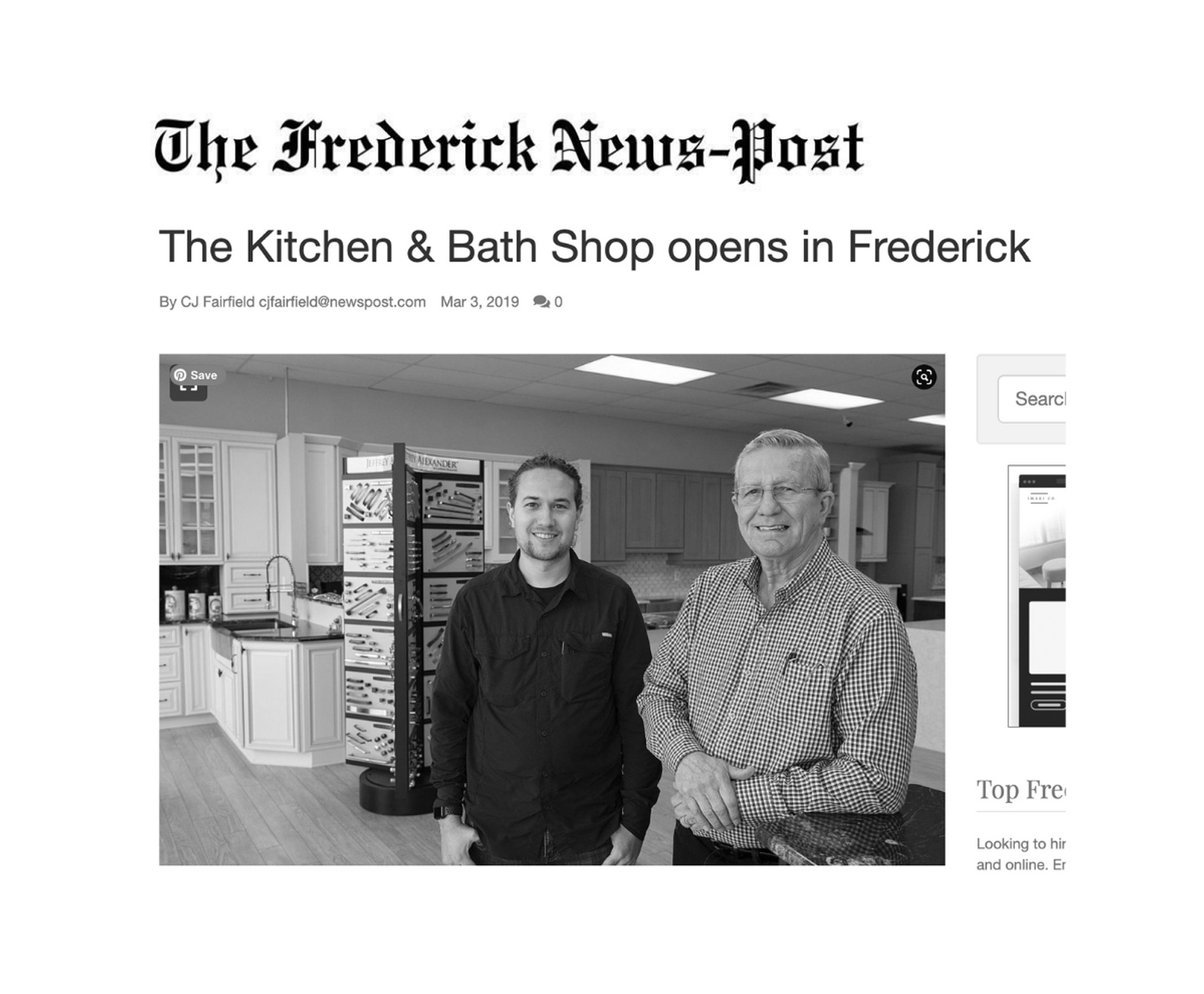 The manager said that what they are planning to do is to offer their clients in Frederick area a hassle-free experience and eliminate the headache of finding the right contractor, right products, get permits, do the demolition and installation. "At the end of the day, we assume responsibility for anything that happens between the 1st day and until the day we turn in the keys," the manager said, adding that "it is going to be A to Z remodeling experience."
Frederick store for Kitchen and Bath Shop is an opening salvo in the state of Maryland, which has been a major theater of success for Paul Panah, the corporation's CEO. He founded VKB Kitchen and Bath in Columbia, MD, not that far from the Frederick store, and intends to share his decade-long experience with new Kitchen and Bath Shop stores.
"Kitchen and Bath Shop stores introduce smooth process like a fine-tuned machine that enables to multiply these locations elsewhere. This eliminates the need to grow the company with 5-7 designers, which ultimately comes at the expense of the quality of services. Our goal is to do 10-13 jobs a month, a sweet spot that will allow us to provide great service to customers and cut down our costs and preserve our profitability. That's the beauty of Kitchen and Bath Shop stores," Paul Panah said.