February 2019 – Kitchen and Bath Shop's Newport News Location Is Now Open
Kitchen and Bath Shop has opened its first store in Hampton Roads area, right in the City Center at Oyster Point, hoping to serve customers for their home improvement needs in the Newport News side of the peninsula. Serving all the way to Williamsburg, VA, Newport News store has become the 5th store to be opened for Kitchen and Bath Shop in less than a year and the 2019's first shop.
Newport News is the home to over a dozen remodeling shops, an indication of growing demand for remodeling stores in the area, and Kitchen and Bath Shop is introducing a new concept of one-stop experience in which customers are offered a turnkey solution for their remodeling needs. No more identifying a contractor, shopping around for products, dealing with permits, demolition and installation and worrying over something going wrong.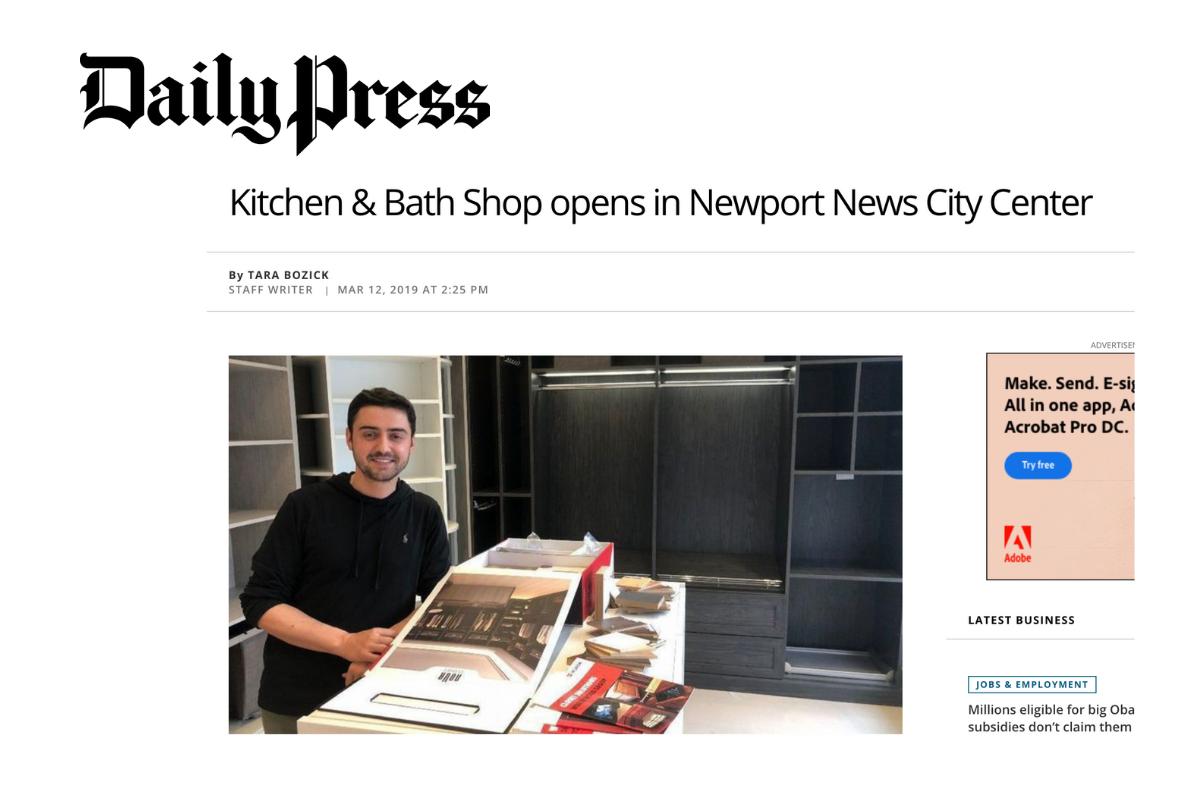 "We provide kitchen and bathroom supply floor-to-ceiling everything," general manager Harun Abacioglu told Daily Press after the showroom was opened.
"We are a one-stop shop," Abacioglu told Oyster Pointer. "Our award-winning designers assist the customer with putting together the 'perfect package,'" he adds. "We want the remodeling to be as easy as possible for the customer. We remove the stress and hassle."
There are modern, traditional and classic kitchen cabinet and bathroom options. "We want to help customers with finding and buying a dream kitchen or bath," says Abacioglu. He suggests a visit to the showroom. The staff is prepared to help with choices. Designing services are offered free of charge.
"We believe in supplying products that stand the test of time," the store manager says. Kitchen and Bath also offers long guarantees against manufacturing defects. "We want the customer to have peace of mind," he says.